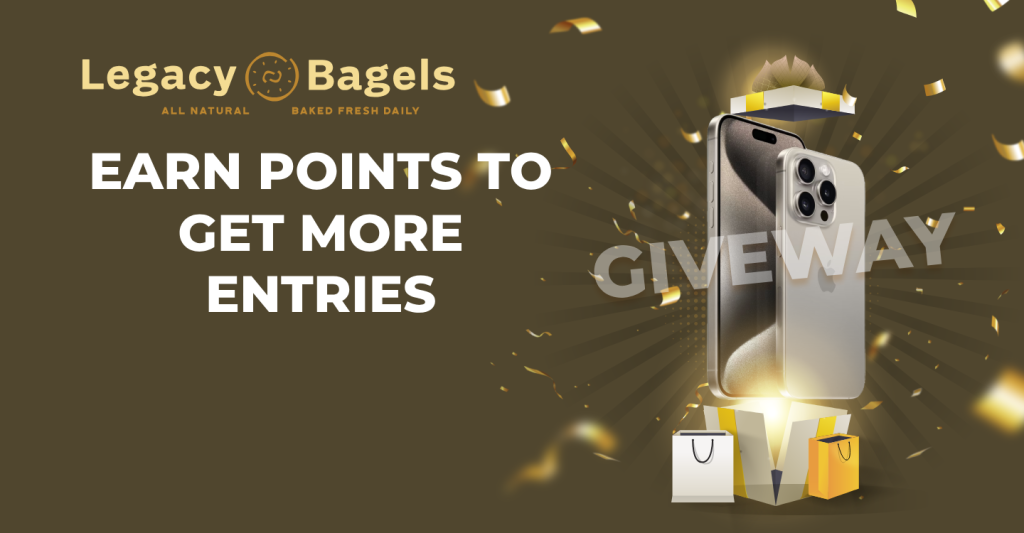 For the month of October you can enter to win this new phone and we will be having a livestreamed drawing on Friday November 3rd, 2023 to announce the winner.
Its easy to enter and get a chance to win:
During the month of October, you will get One entry for every 50 Reward Points you earn through ordering with us in-store, online, or on our app. These points can also be redeemed for food, drinks, and other items through our App.
Another easy way to enter is to follow us on Facebook and Instagram and comment on any post with "I Love Bagels!" You can get one entry for Facebook and another for Instagram.
The Live Drawing will be a fun event and we hope to see you there!
More information along with chances to earn extra points will be announced during the month through our social media pages.