Delightful No-Preservative Menu

Bagels
Classic
2.29 | With Spread 3.49
Plain
Onion
Sesame
Poppyseed
Cinnamon Sugar
Salt
Premium
2.79 | With Spread 3.99
Everthing
Jalapeno Cheddar
Asiago
Chocolate Chip
Bacon Cheddar
Cinnamon Raisin
Baker's Bundle
13 Assorted | 18.99
1 Asiago, 1 Salt, 1 Jalapeno Cheddar, 4 Plain, 2 Everthing, 2 Chocolate Chip, 2 Cinnamon Raisin, 2 Large Spreads
Pick Any 13 | 21.99
Any 13 bagels & 2 large spreads
Half Dozen | 10.99
Any 6 bagels & 1 large spread
Spreads
Plain | Strawberry | Honey Almond | Butter | Veggie | Light | Blueberry | Jalapeno
Sandwiches
Classics
Veggie
4.99
Avocado, spinach, tomato, cucumbers, veggie spread on poppyseed bagel
Turkey
5.99
American cheese, lettuce, tomato, mayo, mustard, on a plain bagel
Ham
5.99
Swiss cheese, lettuce, tomato, mustard on a plain bagel
Egg & Cheese
5.99
Cheddar cheese with choice of bacon, sausage or chorizo
Premium
BLT
5.49
Bacon, lettuce, tomato, on plain bagel
The Italiano
7.49
Ham, pepperoni, salami, pepperjack, garlic aoili, on asiago bagel
Club
6.99
Turkey, ham, bacon, lettuce, mayo, American cheese on plain bagel
California Sunrise
6.89
Ham, eggs, avocado, American cheese, garlic aoili sauce on everything bagel
Specialty
El Bandito
7.29
Chorizo, egg, pepperjack, bacon, jalapeno sauce on jalapeno cheddar bagel

 
Lox & Cream Cheese
8.49
Tomato, capers, onions on plain bagel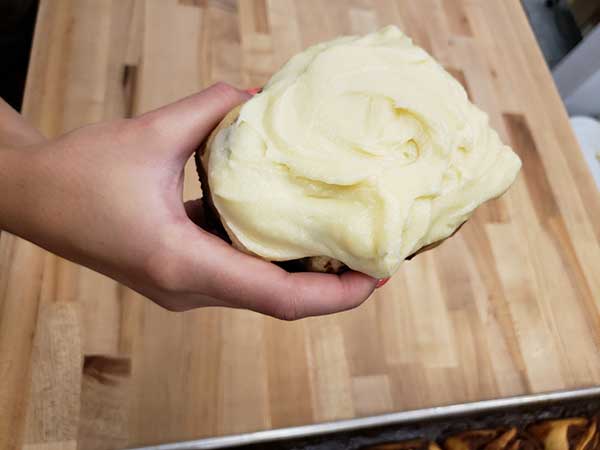 The Legacy
7.29
Turkey, ham, bacon, lettuce, mayo, American cheese, on plain bagel
Pizza Bagels
Pepperoni
5.29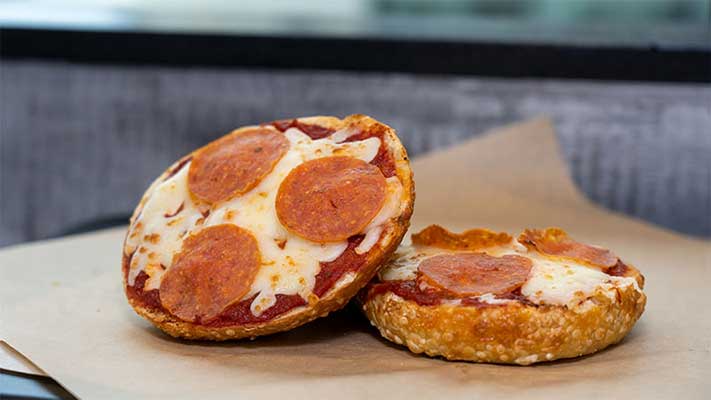 Cheese
4.49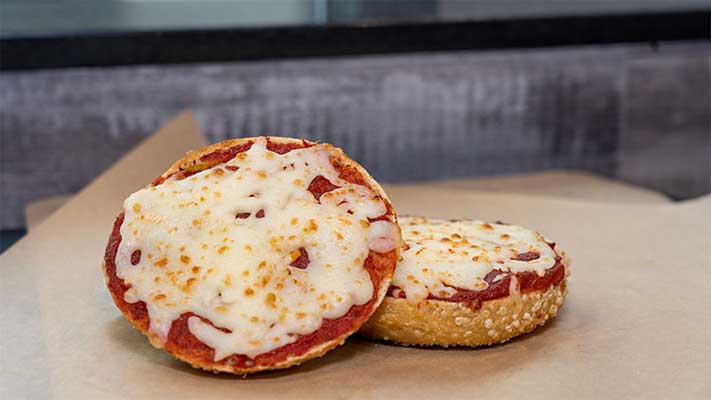 Beverages
Coffee
Regular 1.99 | Large 2.49
Cold Brew
Vanilla | Original | Sugar Free
Regular 4.99 | Large 5.29
Tea
Regluar 1.49 | Large 2.49
Fountain Drinks
Coke | Diet Coke | Sprite | Barq's Root Beer | Dr. Pepper | Diet Dr. Pepper | Cherry Coke | Minute Maid Lemonade
Regular 1.49 | Large 2.49
Discover the Flavors of Legacy Bagels
Welcome to our menu, where every bite is a moment of pure bliss. At Legacy Bagels, we take pride in crafting perfectly made, no-preservative bagels that are a labor of love. Explore our offerings and prepare to be amazed by the flavors and variety we have to offer.
Bagels: Freshly Baked Daily
Indulge in our handcrafted, no-preservative bagels made from scratch daily. Experience our delicious bagels' chewy texture and golden crust, available in a delightful range of flavors, including Plain, Everything, Cinnamon Raisin, Asiago, Blueberry, Jalapeño Cheddar, and more!
Sandwiches: A Harmony of Flavors
Experience the perfect pairing of our bagels with quality ingredients in our no-preservative sandwiches. Savor the deliciousness of options such as Smoked Salmon, Turkey Club, Veggie Delight, BLT, Chicken Salad, and more!
Burgers: Hearty and Flavorful
Sink your teeth into our juicy burgers, packed with flavor. Try our Legacy Classic Burger, Bacon Cheeseburger, Veggie Burger, Mushroom Swiss Burger, BBQ Burger, and more!
Sides: Delectable Complements
Complete your meal with our sides like French Fries, Onion Rings, Salad, Coleslaw, Soup of the Day, and more!
Drinks: Refreshing and Satisfying
Quench your thirst with our wide selection of drinks, including: Freshly Brewed Coffee, Iced Coffee, Hot Tea, Soft Drinks, Juice, and more!
Contact Us
Visit us at our location: 2381 E. University, Suite #10, Prosper, TX 75078
Contact us at (972) 982-7900 to satisfy your cravings with our no-preservative delights. Our friendly team is ready to assist you and provide a memorable dining experience.