Elevate Your Bagel Experience with Our Healthy Food Services
We are committed to providing more than just delicious bagels at Legacy Bagels. Our services focus on delivering healthy food options that enhance your bagel experience and cater to your specific requirements.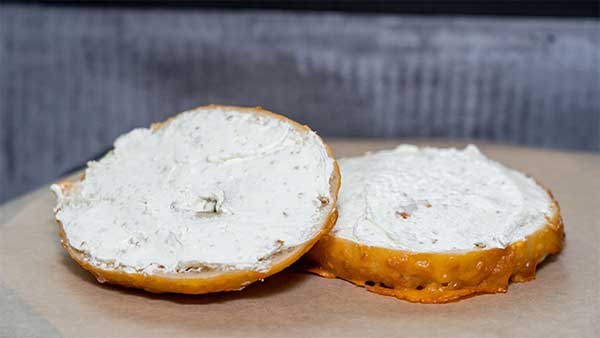 Whether you're planning a special event, need a wholesale supplier, or desire custom orders, our dedicated team is here to assist you in promoting a healthy and satisfying culinary experience.
Catering: Unforgettable, Healthy Events
Make your next event truly memorable with our exceptional catering services. Our offerings feature a delightful selection of healthy bagels, sandwiches, and sides tailored to your preferences.
From corporate meetings to social gatherings, our catering options prioritize freshness and nutrition, ensuring your guests enjoy delicious, wholesome food that leaves a lasting impression.
Wholesale Distribution: Fresh and Healthy Bagels for Your Business
As a reliable supplier of healthy bagels, Legacy Bagels offers wholesale distribution services to restaurants, cafes, hotels, and other food establishments. We take pride in delivering freshly baked, preservative-free bagels of the highest quality to meet your demands.
With our commitment to excellence and consistency, you can provide your customers with the same great taste and healthy options every time.
Custom Orders: Personalized Healthy Food Creations
Unleash your creativity and satisfy your unique tastes with our custom order service. Our team will collaborate with you to create personalized, healthy bagels that cater to your dietary requirements and flavor preferences.
Whether you're looking for gluten-free or vegan options or want to explore innovative flavors and fillings, we're here to turn your vision into a reality.
Exceptional Customer Service: Your Satisfaction is Our Priority
At Legacy Bagels, we prioritize your satisfaction and strive to provide exceptional customer service. Our dedicated team is here to address your inquiries, accommodate special requests, and listen to your feedback. We are committed to ensuring that your bagel experience exceeds your taste, quality, and service expectations.
Contact Us for a Healthy Bagel Experience
Visit Legacy Bagels in Prosper, TX, today to experience our exceptional service and indulge in our delicious and healthy offerings. Whether you're looking for a quick, nutritious breakfast, a satisfying lunch, or a delightful and wholesome snack, our menu has something for everyone. Contact us at (972) 982-7900 to learn more about our services or to discuss your specific requirements.
We look forward to serving and exceeding your expectations with our healthy food services.