Welcome to Our Store
Visit Legacy Bagels
Thank you for choosing Legacy Bagels as your go-to destination for delicious bagels. We invite you to visit our store in Prosper, TX, and immerse yourself in the aroma of freshly baked bagels.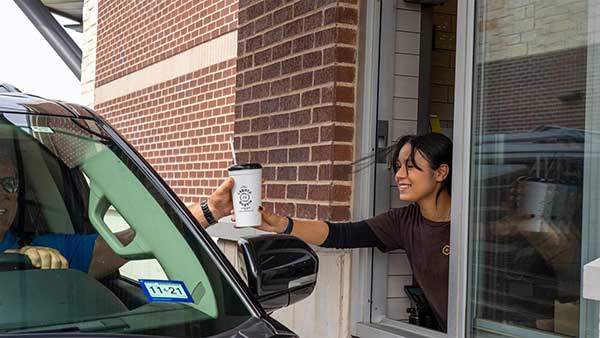 Our store is a haven for bagel lovers, offering a wide range of flavors and varieties made from scratch daily to suit every palate. Come and experience the Legacy Bagels difference today!
Location
Legacy Bagels is conveniently located in the heart of Prosper, TX. Our central location makes it easy for you to find us and indulge in our mouthwatering creations. Whether you're a resident or passing through town, our store is a must-visit destination for bagel enthusiasts.
Taste the love and passion that goes into every bite as we craft our delicious bagels from scratch daily. Our address is 2381 E. University, Suite #10, Prosper, TX 75078. Our doors are open Monday to Saturday from 6:30 AM to 1:30 PM, and we're closed on Sundays.
Our dedicated bakers and staff ensure you have the best bagel experience. We carefully select and prepare our ingredients to deliver unparalleled flavor and texture in every bite. Visit us during our store hours, and let us delight your taste buds with our daily delectable bagels made from scratch.
Product Selection
At Legacy Bagels, we take pride in our diverse and extensive selection of bagels. Explore our store to find the perfect bagel to satisfy your cravings. We have something for everyone, from traditional favorites like plain and everything bagels to unique flavors such as cinnamon raisin, sesame, and jalapeño cheddar.
In addition to bagels, we offer an array of spreads and toppings to enhance your bagel experience. Indulge in our house-made cream cheese varieties, including plain, scallion, and veggie cream cheese. You can also choose from artisanal jams, butter, and lox to complement your bagel.
Customer Satisfaction
At Legacy Bagels, customer satisfaction is our top priority. We strive to create a welcoming and friendly atmosphere in our store, ensuring every customer feels valued and appreciated. Our knowledgeable staff is always ready to assist you in selecting the perfect bagel or answering any questions.
Every bite should be a delightful experience, so we put careful thought and attention into our baking process. From the quality of our ingredients to the skillful craftsmanship of our bakers, we aim to exceed your expectations and leave you craving more.
Visit Us Today
We invite you to visit our Prosper, TX store and immerse yourself in the Legacy Bagels experience. Our friendly and knowledgeable staff will assist you in selecting the perfect bagels and guide you through our various offerings. We take pride in providing exceptional customer service and ensuring your bagel journey is delightful.
Contact Us
Visit Legacy Bagels in Prosper, TX, today to experience our exceptional service and indulge in our delicious offerings made from scratch daily. Whether you're looking for a quick breakfast, a satisfying lunch, or a delightful snack, our store has something for everyone. Contact us at (972) 982-7900 to learn more about our products or to discuss your specific requirements.
We look forward to serving you and exceeding your expectations.